About VenueSearch
---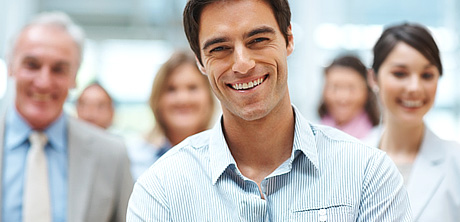 The www.venuesearch.co.za web site, is published by The Africa Conference Directory (Pty) Ltd, Africa's leading Conference, Function and Event Resource Company.

Our mission is to develop and maintain the authoritative reference on Conference and Event Venues, their meeting, accommodation and leisure facilities and a comprehensive directory of event service organisations in southern Africa.

The reference product is complimented by an interactive platform for users to search for, communicate with and transact with these African companies.

The Africa Conference Directory therefore specialises in facilitating business transactions between buyers and sellers of meetings and event industry venues and services on the one hand and providers of these products and services on the other.

We achieve this by producing a comprehensive printed and online directory of venues and services, which enable buyers to search, locate and transact with these companies. In addition, this primary activity is complimented by our direct, electronic and social marketing initiatives.
History
---
We published our first printed directory 1993 and the format and layout, largely unchanged to date, was a first of its kind in South Africa. The idea was simple. Produce a printed directory that contained comprehensive facility data that would enable end users and intermediaries to find venue and supplier options quickly, in a user friendly way.

In 1996, we launched our first web site and in 1999, we created the fist searchable online web site of venue and event service companies. This site also incorporated a "shopping basket" functionality that enabled users to add preferred venues and suppliers and then send one email enquiry to all at the click of a mouse.

Today, we continue to produce the printed conference directory; users simply insist that a printed desktop directory is essential in their initial search for suitable meeting, wedding and event products and services.

More recently we have developed our User Group, implemented a managed venue educational program, and launched our annual User Group Showcase and Exhibition, the fourth of which was held in 2010.

Our User Group lends itself to the advantages of social networking and into the future we will be developing platforms that take advantage of the philosophies inherent in social networking.
Key People
---
Wayne Steven-Jennings

Managing Director

Irene Hawes

Sales Manager

Riaan Steven-Jennings

Marketing Manager

Allyson Williams

Production Manager