MSC CRUISES SOUTH AFRICA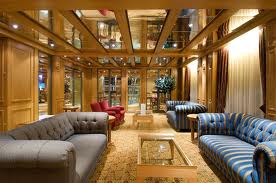 It is true that South Africa has a number of excellent conference venues located at various hotels and resorts around the country, but it is equally true that the majority of these venues are so familiar to the public, that they now fail to create the excitement that they used to when presented to delegates as the locations for planned conferences, incentives, product launches, management meetings or award celebrations. Restricted as one is for time and budget, the options to companies are therefore fairly restricted and the same locations tend to be used time and time again, even by companies in competition to one another.
With the changing political climate, this restriction has been erased, with the arrival of a unique and exciting venue in the form of the 16000 ton cruise liner, Symphony, which is scheduled to perform a year round cruise season in South Africa. Conferences at sea are the fastest growing sector of the travel industry in America, and this growth is expected to be felt this year in Europe and elsewhere as the trend catches on. This is no wonder, when one studies the benefits of staging anything from management meetings, product launches, to huge conferences on board a cruise liner at sea. The immediate benefits cited in the American report are listed as, firstly, cost, with everything from accommodation and entertainment, meals, cocktail parties and gala dinners, as well as the conference room all included in one quotation. Secondly, the ease with which all this can be arranged, which basically involves a call to just one person, who thereafter co-ordinates events through the on-baord personnel. Other benefits mentioned include the close camaraderie which develops amongst delegates enjoying activities together in the confined atmosphere on board. This is a huge benefit, as it builds up company spirit and has a bonding effect amongst participants.
Accommodation
| | | |
| --- | --- | --- |
| | Single: | |
| | Double: | |
| | Suites & Other: | |
| | Total | |